For A Healthy Marriage Think 100/100
Successful Marriages Require 100% Effort ????????My wife Jaqueline Lerner and I decided a long time ago that we would give 100% effort in our marriage, not 50%. I'm sure you've heard the phrase, "Marriage is 50/50," with each person givin […]
Your financial outlook is ready to improve! For more information please visit 
The Success Path Fast Track
! -Â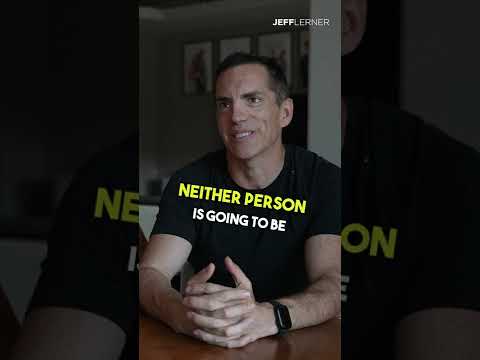 Successful Marriages Require 100% Effort ????????
My wife Jaqueline Lerner and I decided a long time ago that we would give 100% effort in our marriage, not 50%.
I'm sure you've heard the phrase, "Marriage is 50/50," with each person giving 50% effort.
However, 50% effort is only half of the effort you could be giving.
Your boss doesn't want 50% of the work done. He wants 100%.
???????? The same goes for marriage.
If both people give 100% effort, your relationship will only grow and deepen over time.
I challenge you to start giving 100% in your marriage and watch how the relationship improves.
Create the life you've always wanted! ????
https://www.theentreinstitute.com/join?sl=ytjefflerner
#shorts #jefflerner #healthymarriage #marriagelife #marriage101 #marriageadvice